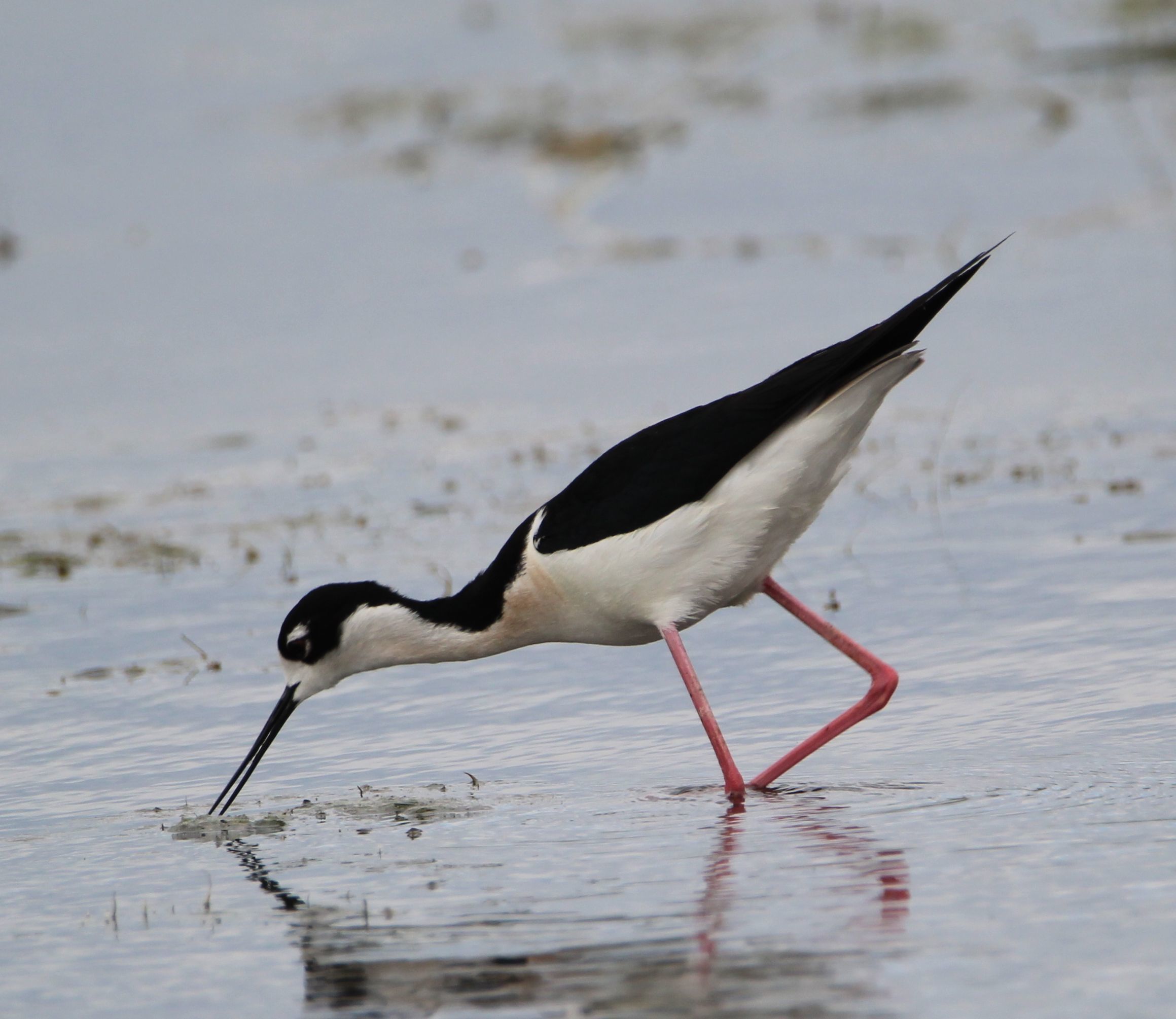 by Scott Bradley
Birders often regard May as their favorite time of year. The sun warms the soil, and it just feels right to be outside as everything comes back to life. Plus, great numbers and varieties of our favorite migrating birds return from their winter retreat. Be prepared to be patient and persistent, and embrace a sense of adventure to find these treasured migrants. Watch eBird for recent reports, grab your binoculars and bug spray, and go find some birds!
Migrant traps (locations that attract wild birds) around town are great places to frequent when looking for migrating passerines. Omaha is situated with great habitat for migrating passerines within the Missouri Valley riparian area, providing an oasis in the agricultural lands surrounding us. In April, we see thrushes, kinglets, sparrows, and Yellow-rumped Warblers. In May, neotropic migrants arrive, including colorful birds, such as warblers, tanagers, and orioles.
While there is great habitat everywhere, including your backyard, some places are more popular than others. This is a short list, but is not all inclusive:
• Towl Park
• Fontenelle Forest Nature Center
• Fontenelle Forest Wetlands
• Walnut Grove Park
• Chalco Hills (In particular, survey trees and scrub areas around the water's edge, the trails behind the sediment trap just South of Highway 370, and the nature trail section near the Chalco Hills Pioneer Homestead — Google Map it.)
May also brings migrating shorebirds, a unique family of birds known for long bills used to probe mud flats and flooded fields for snails, worms, etc. It is helpful to have a scope to view shorebirds because they are usually in a distant field, come in a variety of sizes, and take experience to identify accurately. Popular locations for shorebirds include the sediment traps of local lakes, in particular, Chalco Hills, Lake Wanahoo, and N.P. Dodge Park's northernmost section near the muddy water's edge before arriving at the slips on the marina.
Migration subsides in June, and breeding birds emerge. Look for Robins, Chickadees, Indigo Buntings, Tufted Titmouse, and many more at the same migrant traps and area parks.
Black-necked Stilt photo by Bobby Walz