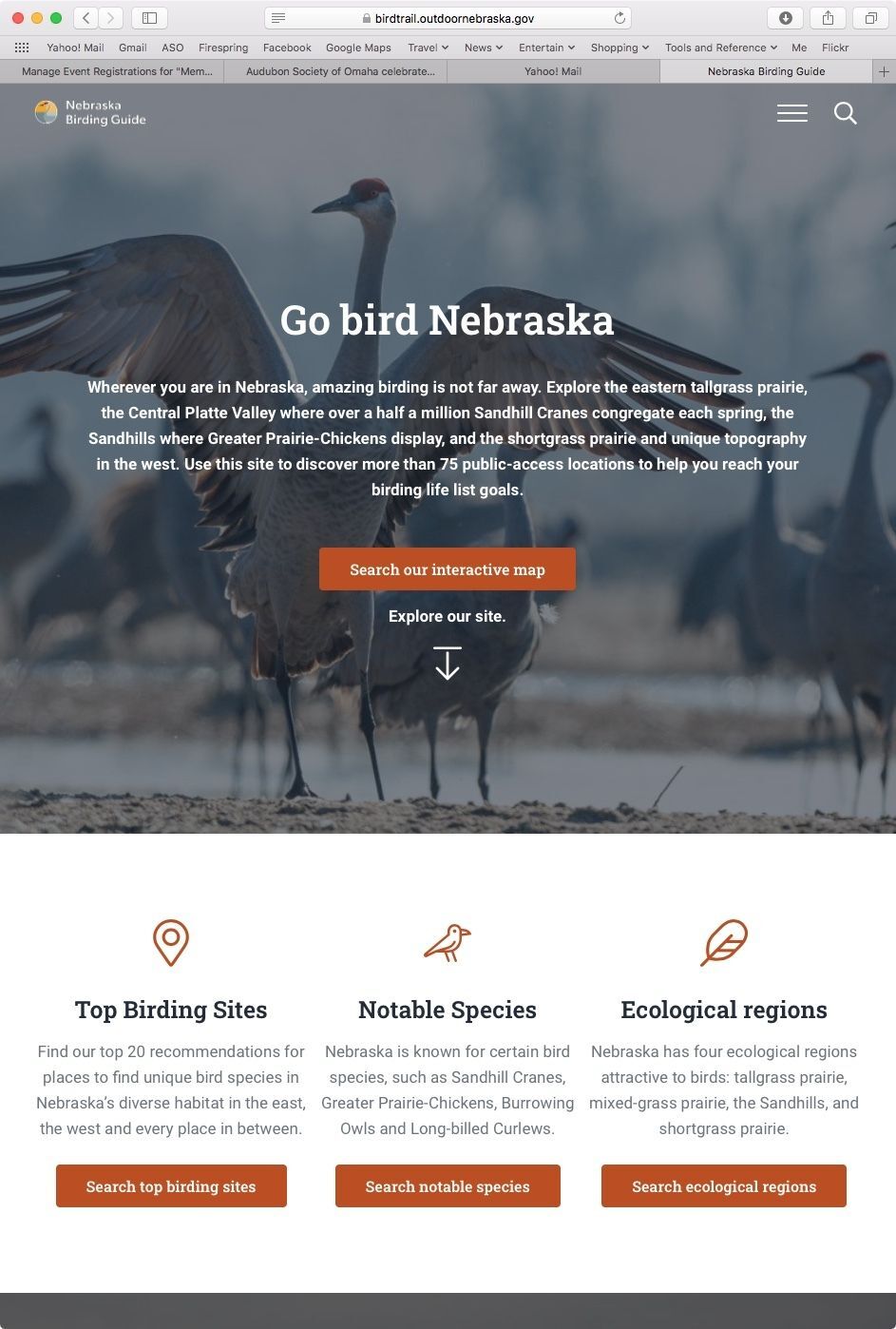 Join Olivia Darugna, Watchable Wildlife Biologist at Nebraska Game and Parks, on Zoom at 7 p.m. Thursday, November 10, for an in-depth review of the commission's updated Nebraska Birding Guide website. Because Olivia is based in Kearney, we're offering this special opportunity to explore the site on Zoom for ASO's November members' meeting.
Beautifully designed and easy to navigate, this lushly updated comprehensive birding guide profiles more than 70 amazing birding locations across the state, from the Eastern tall-grass prairie along the Missouri River to mixed-grass prairies, the Sandhills and the Western short-grass prairie. The guide identifies notable birds and the best birding venues in each region, highlighting areas to visit and places to stay. It also offers updated pertinent information on birding in general.  
Look for the registration link on the ASO website's Calendar to sign up for this educational November members' meeting. Access Nebraska Game & Parks' birding website at NEBirdingGuide.org.