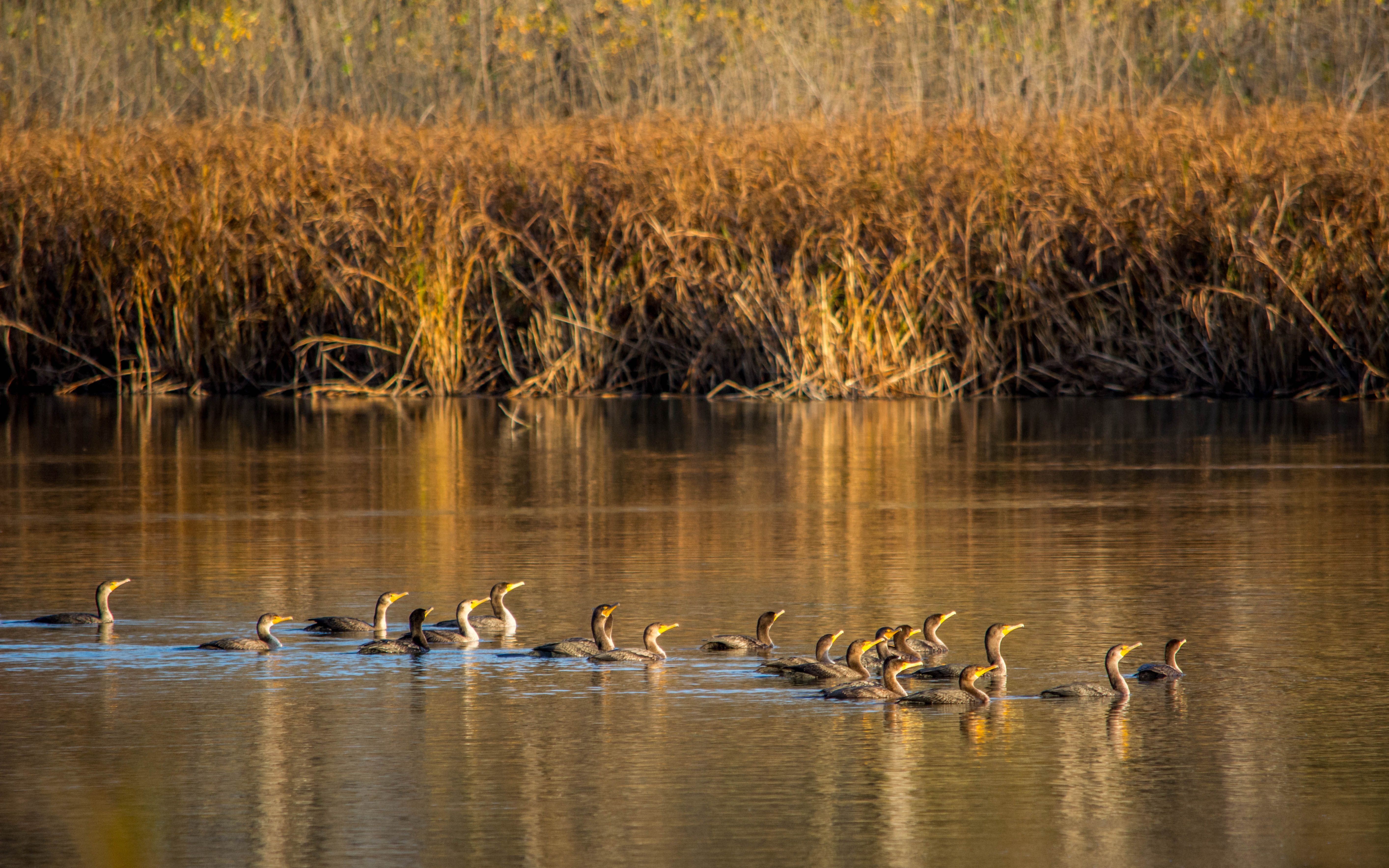 Photo: Cormorants by Alex Wiles
Although the weather outside can be frightful, bird-watching with your Audubon Society of Omaha buddies this January and February promises to be cozily delightful!
Visit the Stempel Bird Museum - January 14
Along Main Street in the quiet town of Macedonia in southwestern Iowa sits a curious little museum that houses one of Iowa's finest collections. The Stempel Bird Museum maintains the preserved specimens of more than 300 birds collected by Dr. Guido Stempel in the latter part of the 1800s. Stempel, the town doctor and a self-taught ornithologist and entomologist, was passionate about nature. He recognized the threats to our native species and collected the birds, some now considered rare or endangered, for future generations to see. Although there has been some restoration work on the collection, the fact that the mounts are of display quality after more than 100 years is a testament to Dr. Stempel's medical skills and workmanship.
We have the opportunity to see this amazing collection by private appointment on January 14. If you are interested in joining us, you can find more information on the calendar page at audubon-omaha.org or by calling the Audubon Omaha office at 402-445-4138. While the event is free, you must register to participate. We will carpool from the Omaha area.
Visit DeSoto National Wildlife Refuge - February 25
Even though ice often covers most Omaha-area ponds and lakes in February, the open water you can observe from the viewing area inside the Visitors' Center at the DeSoto National Wildlife Refuge typically offers a welcome "ice-breaker" to intrepid birders.
Please join us at 9 a.m. on February 25 to see who is hanging out and around one of the area's premier bird-watching venues. Please register to participate. We will carpool from the Omaha area. $3 per vehicle park entrance fee at DeSoto National Wildlife Refuge.
So don't let the winter weather leave you out in the cold. Sign up today, and let it snow!