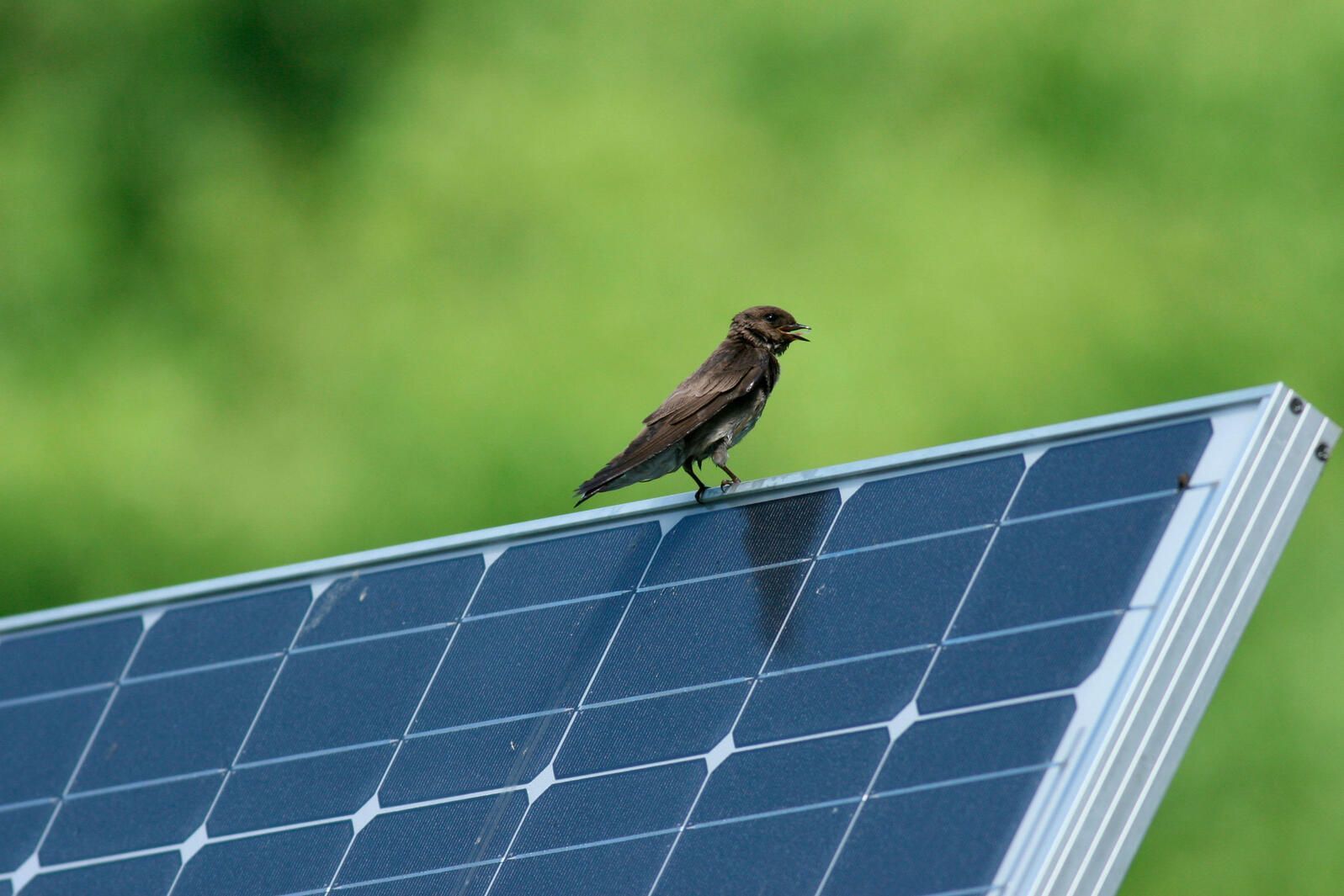 Help birds by installing rooftop solar panels. It's never been so easy.
Every day, the sun channels energy onto your roof. Solar panels let you capture some of that energy and use it to power your home, business, or electric car while lowering your electricity bill. By switching to solar power, you'll reduce the carbon pollution behind climate change that threatens many birds, and their habitats.
What's the catch? Installing rooftop solar takes some research, planning, and upfront costs. Those costs vary by state, and different states have different funding opportunities. Keep in mind that you will probably recoup those upfront costs within a decade with the money saved on your electricity bill—and you'll continue to save more money later.
Solar Power in Nebraska
Not many homes and businesses in Nebraska are powered by solar panels, according to the Solar Energy Industries Association. However, in 2016, $9 million was invested on solar installations in the state, which supports about 30 solar companies.
Information for Homeowners
If you want solar panels on your roof, you have two options: own the solar panels or rent them from a third-party owner. If you lease, you'll pay a monthly fee to use the solar panels and their electricity, and avoid the upfront cost.
If you do choose to purchase your panels, you can pay for them up-front or finance them with a solar loan, which allows you to pay them off over the course of several years. In either case, you can save extra money by taking advantage of rebates and incentives, which are offered to encourage solar panel installations. One of these is the Investment Tax Credit, a federal tax credit that helps people pay for solar projects – and lets you subtract
30 percent of the system's cost from your tax bill. Many states offer additional incentives, and Nebraska has more than 40 policies and financial incentives to help you pay for solar power. Go to dsireusa.org and type in your ZIP code to see what incentives are available in your area.
Learn about options for installing rooftop solar in Nebraska at solarreviews.com/solar-incentives/nebraska.
Information for Renters
Renters can't usually install solar panels on their roofs, but in some states they still have the option to use and invest in solar power and other renewable energy sources.
Community solar programs, which share electricity among many households, are also available for people who can't install solar panels on their roofs. Learn more about how our community solar works from OPPD.
Editor's Note:  What You Should Know About Getting Rooftop Solar is a great how-to article from OPPD. Find it on their website, OPPD.com under the Residential tab, then Products and Services, and then see Community Solar for more information.