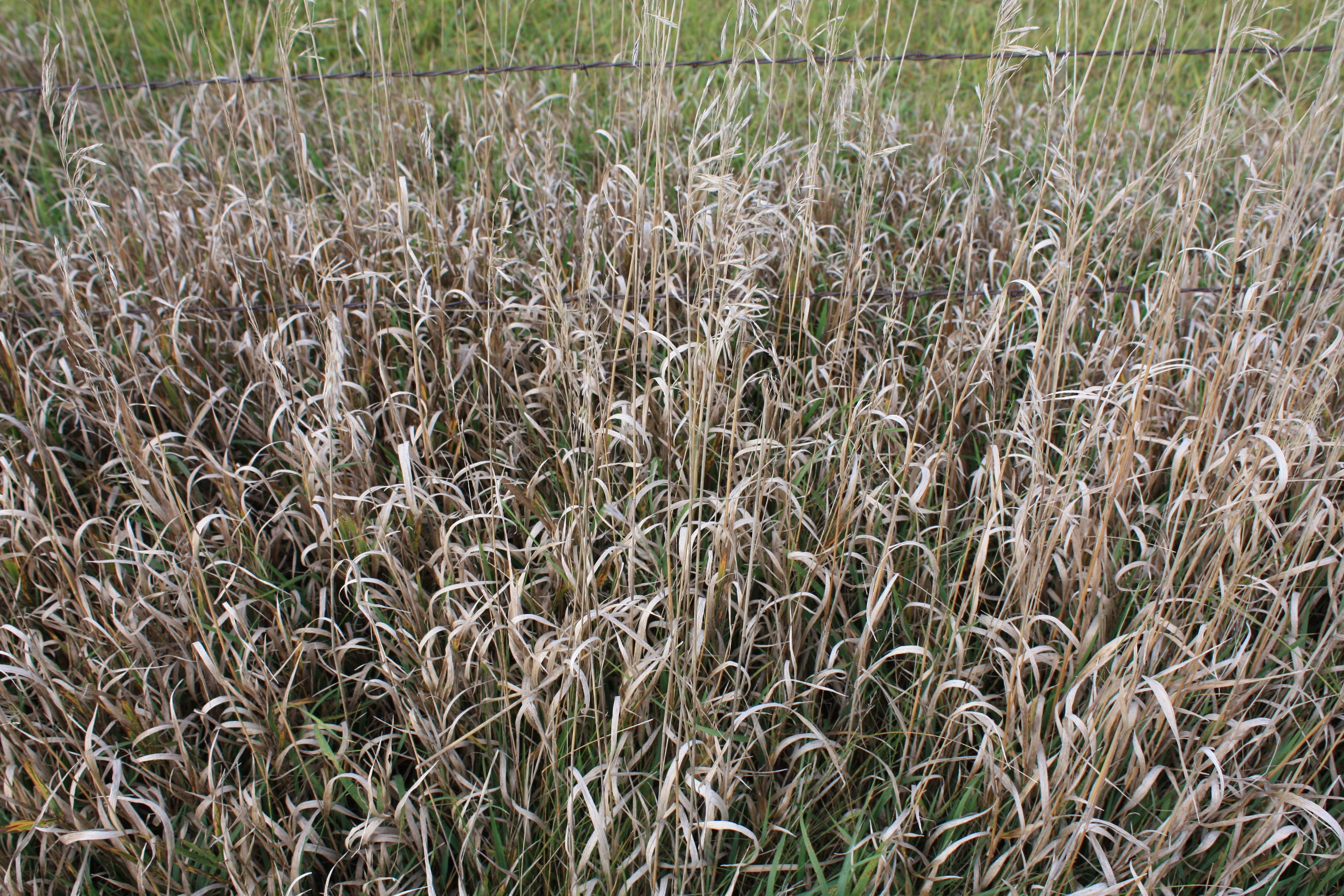 That's what I said about my latest prairie restoration project. It all started when Audubon Society of Omaha acquired the virgin prairie and old brome field next to its existing prairie in North Omaha. While brome grasses are great for grazing, they choke out native vegetation that makes our Plains prairies beautiful to behold. To return our three-and-one-half-acre brome field to native prairie, we had work to do.
So, last fall, with a little help from my friend, I started collecting seeds to revitalize our "back to the future" prairie. But dry weather threw me a curveball, making it nearly impossible to banish the brome. That meant waiting until spring when the Fontenelle Forest burn crew could execute a prescribed burn. After the crew wrapped up its work, I borrowed our neighbor's disc and turned the soil with my 1965 John Deere tractor before sowing the carefully curated seeds we had saved. Then, another round with the John Deere to drag in the seeds.
A few weeks passed, and bunches of bromegrass and bindweed exploded through our meticulously tilled field. So much for my seed bank! To ensure that the native plants I seeded survive, I'll need to wait until they go dormant after fall's first frost before applying the horrible chemicals that will put the brakes on the brome and bindweed.
Even though our new, smaller prairie plot still looks like a weed patch, when I look "next door," to the east, the seven acres that I and the late Ione Werthman reconstructed 22 years ago thrive in their natural state. Over those 22 years, while my mind has cultivated a much keener understanding of prairie restoration, my body has simply grown 22 years older.
And that's where you come in, dear reader. Although I have continued collecting and curating seeds this summer, I need to train volunteers, like you, how to collect, protect and preserve seeds we can sow in our prairie next spring. So, please contact me at pollockg@cox.net or call 402-203-5789 to learn how you can help bring our beautiful prairie back to the future, bursting with color, birds, and butterflies. As Captain Jean-Luc Picard of the USS Starship Enterprise says, "Make it so!"