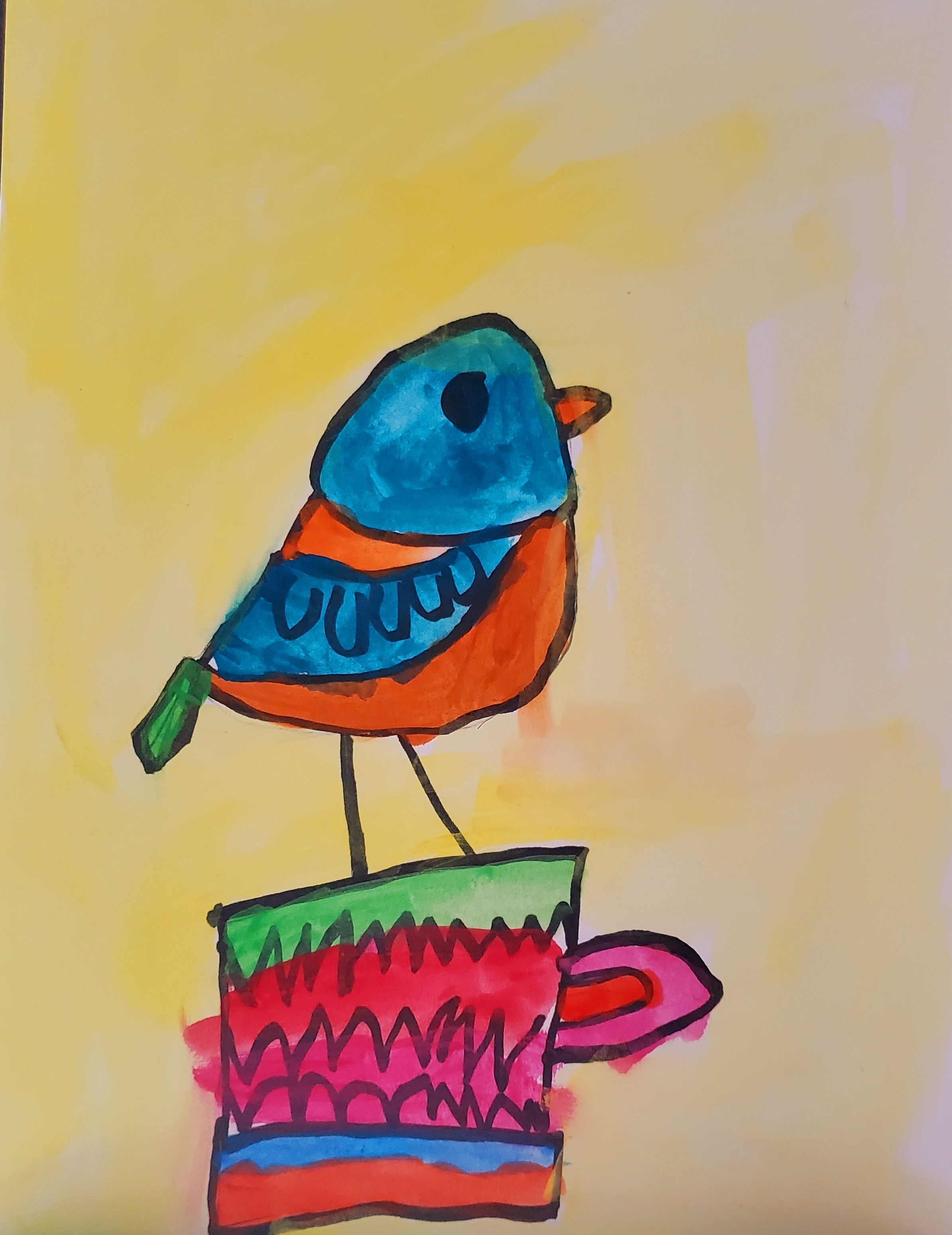 by Virginia Stauffer, Chair, Student Art Contest and Show
The 2022 Audubon Society of Omaha's Student Art Contest was bigger than last year with almost 600 entries from 20+ schools and 20+ households. Students employed a wide variety of techniques and the results are delightfully imaginative.
Shown here are the winners of Best of Show – a small representation of the entries. All student artwork submitted is on view in virtual galleries. We hope you will take a a few minutes to "tour" all of the galleries as there is much to delight and surprise. Judges awarded more than 400 prizes for Excellence and Merit. 
Special thanks to the Art Show committee: Lauren Robinson, Jackie Scholar, and Katy Simmons. Thanks to our judges, Anne Maguire, Marlene McCann, Kit Murrin, Jackie Scholar, Jason St. Sauver, and. Jaye Welch.
Most of all, thanks to the students, teachers and parents who made the art happen and then uploaded it online. We couldn't do it without you.
Artwork by Annie E., Kindergarten