Field Trip: Visit the Stempel Bird Museum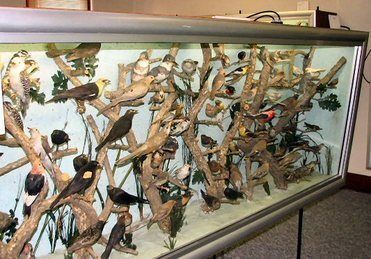 Along Main Street in the quiet town of Macedonia in southwestern Iowa sits a curious little museum that houses one of Iowa's finest collections. The Stempel Bird Museum maintains the preserved specimens of more than 300 birds collected by Dr. Guido Stempel in the latter part of the 1800s. Stempel, the town doctor and a self-taught ornithologist and entomologist, was passionate about nature. He recognized the threats to our native species and collected the birds, some now considered rare or endangered, for future generations to see. Although there has been some restoration work on the collection, the fact that the mounts are of display quality after more than 100 years is a testament to Dr. Stempel's medical skills and workmanship.
We have the opportunity to see this amazing collection by private appointment on January 14. While the event is free, you must register to participate. We will carpool from the Omaha area. You will be contacted via email shortly before the day of the event with details regarding transportation.