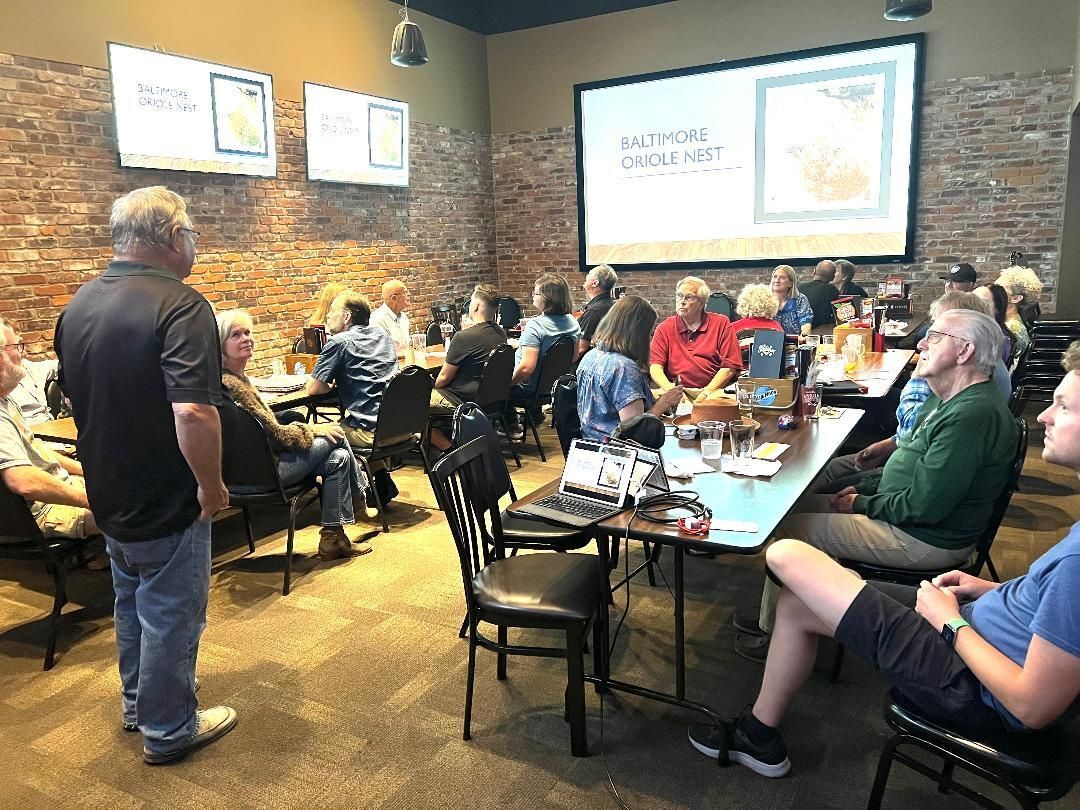 Bird Feeding Program Delish - The September program about feeding birds was well attended and most came early to eat, drink and socialize. Thanks to Bob Wells for his tips and tricks – even the old guys learned a few new things. This was our first program held in a private party room at DJ's Dugout on 114th, equipped with AV equipment.
EZ Does IT - On September 16, the EZ Does it Urban Birders, led by ASO board member Virginia Stauffer, were foiled by weather conditions and had to high-tail it out of Towl Park when the lightning alarms sounded at the nearby golf course. But they were back on the 23rd and enjoyed seeing a wide variety of birds.
Wetlands Field Trip - The October 7 field trip to Fontenelle Forest's Wetlands was led by Tim Houghton and was well attended. Tim also organized a second field trip in October at Chalco Hills.
Pollinator Gardens Program - Attendees at our October member meeting were inspired by Jenn Duerr, of Nebraska Monarchs, as they learned how to turn their high-maintenance bluegrass into thriving native habitats for birds, bees and butterflies.