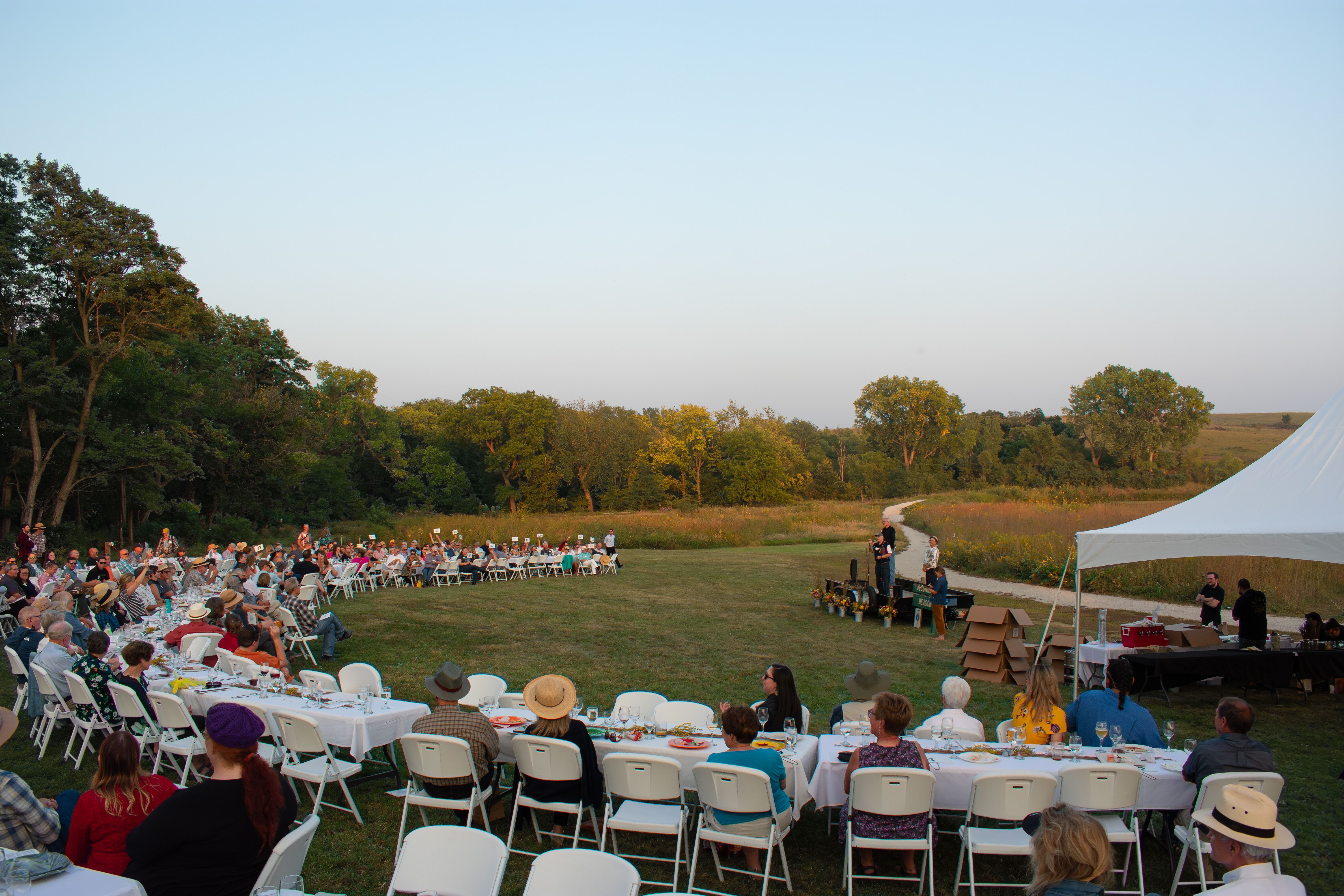 Spring Creek Audubon Center has partnered with the Solidago Conservancy and the Lincoln Parks Foundation to purchase and preserve an additional 310 acres of previously unprotected native prairie in Lancaster County.
Adjacent to the Center's existing 850-acre tallgrass prairie southwest of Lincoln and south of Denton, the newly purchased tract will play a major role in the creation of a Prairie Corridor. When complete, the prairie passage and trail will stretch 10 miles, from Pioneers Park Nature Center to the Spring Creek Prairie Center.
A news release from the center noted that, "with less than 2% of tallgrass prairie remaining in North America, this purchase will conserve and connect a larger habitat area to support the tallgrass prairie ecosystem for future generations." The center plans to build a 1.5-mile-long trail through the land.
The Solidago Conservancy, which is affiliated with the Lincoln Parks Foundation, helped negotiate the sale of the property with a private owner. Following this purchase, the partners driving the Prairie Corridor on Haines Branch project will have about two-thirds of the land they need for the corridor. Partners include the Audubon Center, the city of Lincoln, the Lower Platte South Natural Resources District and the Lincoln Parks Foundation.
Ensuring the conservation of the newly purchased property will connect the habitats — which include some woodlands — with the 850 acres of the Spring Creek Prairie. Audubon Great Plains Communications Manager Melissa Amarawardana said, "It's kind of been a dream of ours. When the opportunity came up, we were very excited."
Audubon Great Plains will now survey the property, conducting bird counts and identifying plant and animal species making their home on the prairie.
Information for this article came from the Lincoln Journal-Star.
Photo by Melissa Amarawardana / Brady Karg.