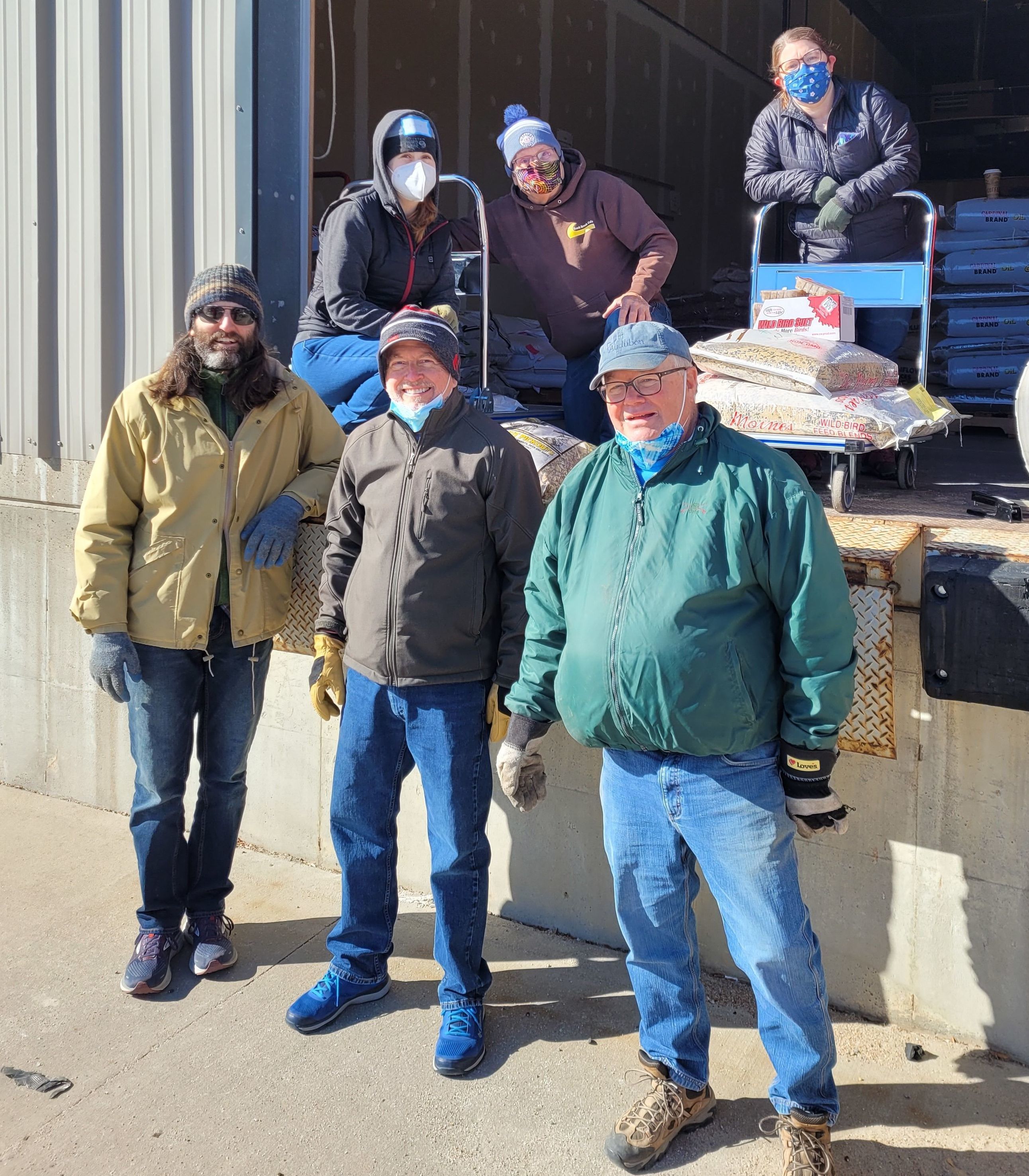 by Betty Fullerton
Audubon Society of Omaha's Winter Bird Seed Sale is providing more than 10 tons of seed (that's 600 bags across 153 orders totaling 21,300 pounds) to area birds. Revenue from this major fundraiser supports ASO's local conservation and education programs.
Many thanks to everyone who purchased seed and to our friendly flock of volunteers who helped unload the truck Friday, February 19, worked inside or outside to distribute seed Saturday February 19, delivered seed, or provided food for our efforts, including: Stephen Callison, Roger Carroll, Mark Cave, Jim Commers, Shannon Engberg, Tim Kautzman, Anne and Jim Maguire, Andy Miller and Melissa Sitze, David Nichols, John Pollock, Duane and Kathy Schwery, Katy Simmons, Virginia Stauffer, and Bob Wells. Remember that ASO also sells bird seed in the fall, and that we're always looking for volunteers for future sales. Seed handlers do need to be able to lift 40-50-seed bags and be available on pickup and/or delivery days. If you can help with this important project, please contact Bird Seed
Co-Chairs Betty and John Fullerton at 402-493-4362 (H), 402-957-5901 (M),
or efullerton00@gmail.com.