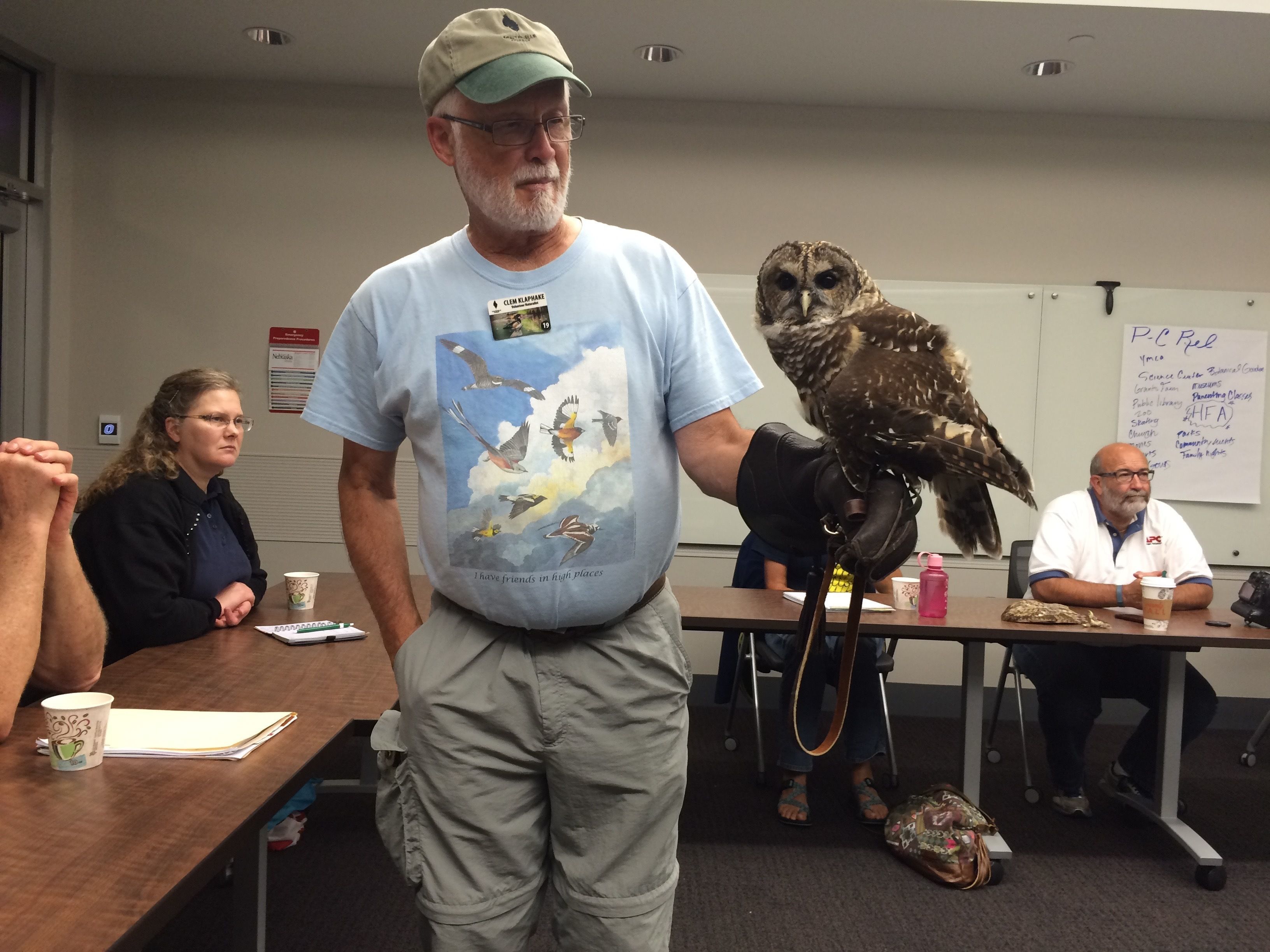 The Nebraska birding world lost a wonderful birder, a great educator and an incredible mentor to many on December 28, 2022, when Clem Klaphake lost his ongoing battle with Parkinson's Disease. Clem had just moved with his wife, Bette, to Colorado Springs to be close to his son.
As a very good friend who was privileged to know and volunteer with Clem for several years, I felt his loss deeply. But Clem's passing left many of his friends and fellow birders feeling immensely sad and suffering a gaping void in their birding lives. It very much helped that we were able to rapidly organize a gathering at one of Clem's favorite haunts, Fontenelle Forest, just days before Clem's and Bette's move to Colorado. It was wonderfully attended by many of the friends whose lives Clem had touched during his years in Omaha.
Clem was a retired professor of Sociology at Bellevue University. His vast experience as a high-level educator was just one of the attributes that made him a one-of-a-kind mentor to so many. I had the privilege of working with Clem in several capacities related to birding, particularly within the Omaha birding community. I first met Clem while taking one of his famous Beginning Birding classes at Fontenelle Forest. That inspired me to join Audubon Society of Omaha and become engaged in all of the activities that we mutually enjoyed, including the annual Christmas Bird Count and the semiannual Bird Seed Sales. Through Clem, I met many members of the Omaha and Nebraska birding communities who have become treasured friends. Clem convinced me to join him on the 60-foot HawkWatch tower at Hitchcock Nature Center for several years of fall HawkWatch experiences. Investing year after year counting migrating raptors in the sometimes frigid and always windy environment solidified our birding bonds. Throughout these years, I grew to appreciate Clem's encyclopedic knowledge of all aspects of birding —but more importantly, his wonderful ability to share all of this information in an understated and conversational way that truly respected the people he was teaching.
I remember one ASO field trip in particular that Clem was leading. By this time, I was feeling more comfortable with and confident in my birding skills and was even able to answer all manner of questions our members asked. Clem leaned over and whispered in my ear, "Slow down; you don't want to overextend yourself. I'm very proud of you." That was Clem personified: never afraid to share all of his knowledge and always helpful and caring toward those around him.
I'm sure that Clem is still birding somewhere on legs that work well and is still sharing his experience with everyone around him.